Riga Ropax Terminal - a modern, environmentally friendly terminal that will effectively serve Riga passengers in one of the city's three transport hubs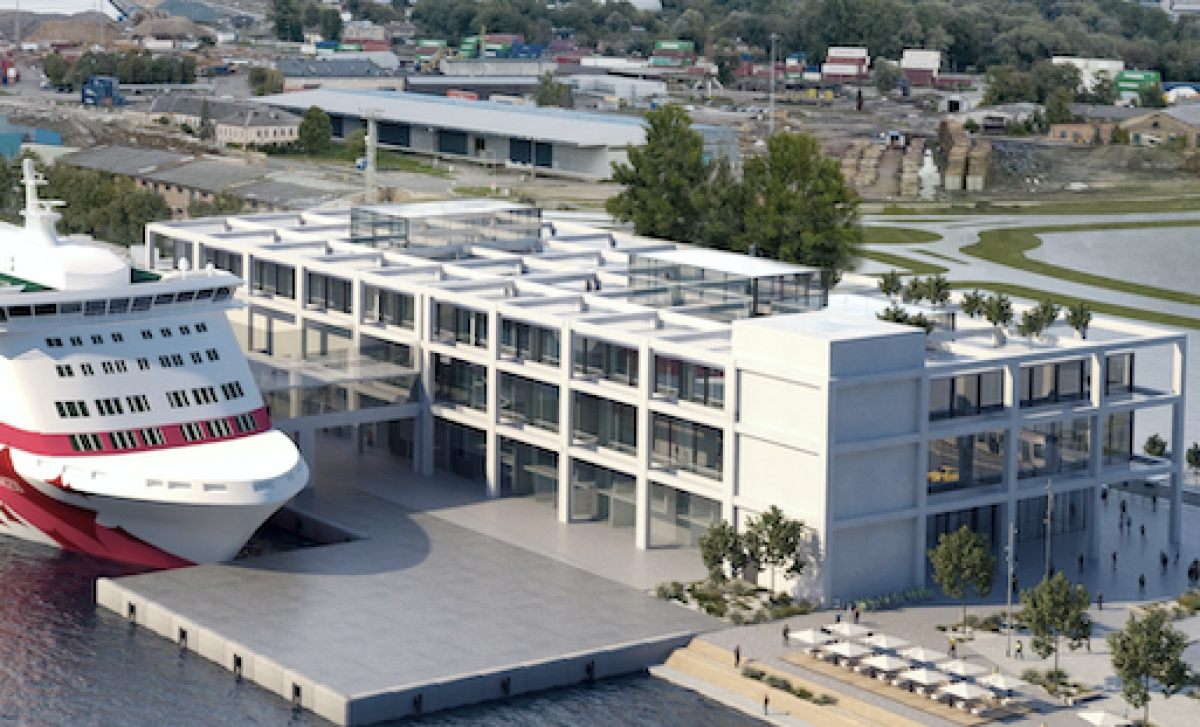 The new Riga Ropax Terminal project includes:
• public waterfront
• new commercial premises
• creative spaces
• wider retail opportunities
• modern infrastructure for passenger and RO-RO cargo handling
• well-maintained public space
• additional infrastructure for servicing cruise ships, with a perspective - to create a home port of the cruise line with the availability of restaurants and cafes for the residents of the neighbourhood, with the reduction of sound and air pollution in the city centre and ensuring safe movement

The new Riga Ropax Terminal will bring together everything modern, practical and necessary for 21st century traveller and freight carriers. Ropax will provide high-quality, modern public, commercial and entertainment opportunities.
Development
In this 20-hectare territory, mixed construction is planned, paying great attention and emphasis to the improvement of public spaces and the creation of a people-friendly environment to revive this part of the city of Riga, which is located right on the bank of the Daugava.
Within the framework of the project development, the development of the southern part of the Eksportosta is planned, which is located within the protection zone of the Riga Historical Center and makes up 2/3 of the total territory, it includes the EO-6 berth and the northern part of the Eksportosta that includes berths EO-7 and EO-8.

The role of the terminal in the development of the city of Riga
The central object of the Riga Ropax Terminal project is the development of the terminal, along with which the overall growth of the adjacent territories and surroundings is also envisaged. The terminal will serve as one of the transit hubs in the city, connecting the area of Petersala-Andrejsala with the centre and even Europe and the world.
The project will create a unified passenger infrastructure in Riga, improving both daily point-to-point travel and helping travellers to arrive in Riga more quickly and conveniently, to learn about it and to return from a trip to their home country.
Signal Flags
R (Romeo)
I have received your signal
I (India)
I am altering my course to port
G (Golf)
I require a pilot
A (Alfa)
Diver below (when stationary); I am undergoing a speed trial